Noua Ordine Culturală (IV)
De Eugen Matzota
Dacă bricolaj și eclectism ar părea că sunt principalele caracteristici ale New Age, dimpotrivă, ceea ce se găsește în profunzimea acesteia este, mai degrabă, Philosophia perennis.
În conformitate cu philosophia perennis (filosofia perennială), toate tradițiile religioase sunt la fel de acceptabile, întrucât ele toate divinizează esențialmente aceeași sursă divină, după cum spune W.J Hanegraaff.*
---
Această filosofie derivă din esoterism, și mai ales din Teosofia lui Blavatsky, deoarece perennialismul crede că diversitatea tradițiilor religioase se referă la același adevăr spiritual profund.
Mai înseamnă și faptul că fiecare individ în parte are libertatea de a experimenta liber diferite tradiții, de a explora tot "ceea ce funcționează pentru ei la modul personal**".
De vreme ce "există mai multe căi, dar un singur adevăr", se impune la modul definitiv, ca fiind supremă, doctrina spiritualității-de-sine, susține Paul Heelas.**
Mai mult chiar, sacralizarea eului este compatibilă cu demonizarea instituțiilor sociale, pentru a produce o viziune dualistă asupra lumii.
Această viziune dualistă asupra lumii este chiar miezul doctrinei spiritualității-de-sine, astfel încât participanții la practicile spirituale "își urmează propria cale" către eurile lor profunde prin explorarea diferitelor tradiții religioase. Și acum, să comparăm acest experiment cu explorarea în scopul căutării unui eu superior din Teosofie…
Și, pentru a încheia:
"Majoritatea credințelor care caracterizează New Age au fost deja semnalate ca fiind prezente către sfârșitul secolului al XIX-lea, ba chiar în asemenea măsură de prezente, încât ne-am putea întreba, pe bună dreptate, dacă New Age aduce cumva ceva cu adevărat nou".

Wouter Hanegraaf, erudit in esoterism, 1966).
VA URMA
Fragment din cartea TEOSOFIA, ULTIMUL RĂSPUNS
---
NOTE:
* Hanegraaff, W.J., New Age Religion and Western Culture. Esotericism in the Mirror of secular Thought, Leiden, Brill, 1996.
** Aupers and Houtman, Beyond the Spiritual Supermarket. Social and Public Significance of New Age Spirituality, Journal of Contemporary Religion, vol. 21, issue 2, 2006.
*** Heelas, Paul, Celebration of the Self and the Sacralisation of Modernity, Oxford:Blackwell, 1996.
---
---
Îți place ce-am făcut până acum?
Ajută-ne să mergem mai departe,
cu atât cât poți.
Leu cu leu s-a construit Ateneul.
Asociația ECOULTOUR – OAMENI, FAPTE, IDEI
RO46INGB0000999911598179, ING Bank,
RO21BTRLRONCRT0287053901, Banca Transilvania
Did you like it?

DONATE

THANK YOU!
De citit în limba română: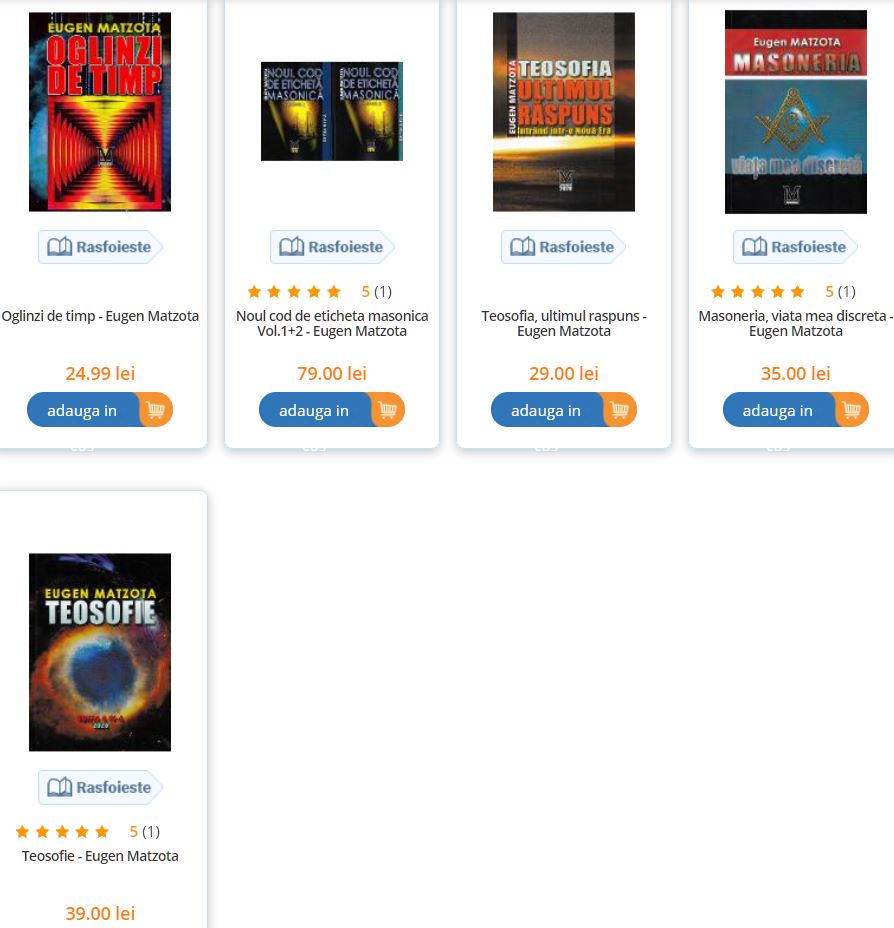 Readings in English